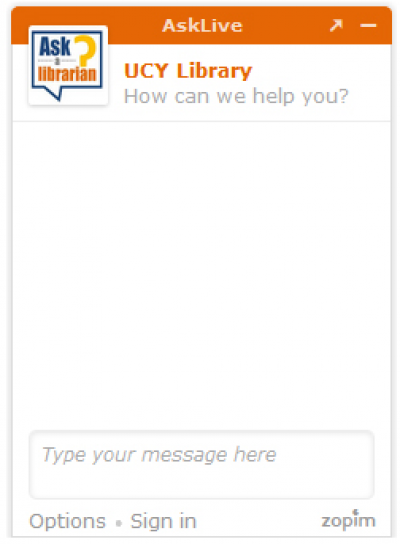 Use the AskLive service (on the left below) to chat with a librarian, no IM account necessary!
Library members may ask brief and specific reference questions related to the collections, resources and services of UCY library. Replies will be sent by real time chat.
If the service is offline, you can send your message to askalibrarian@ucy.ac.cy and we will get back to you!
UCyL Response Time
Immediate.
Availability
Monday-Friday, 9:00-14:00, excluding holidays.